Managed IT Services
Modern, responsive, clear and effective IT management for SMEs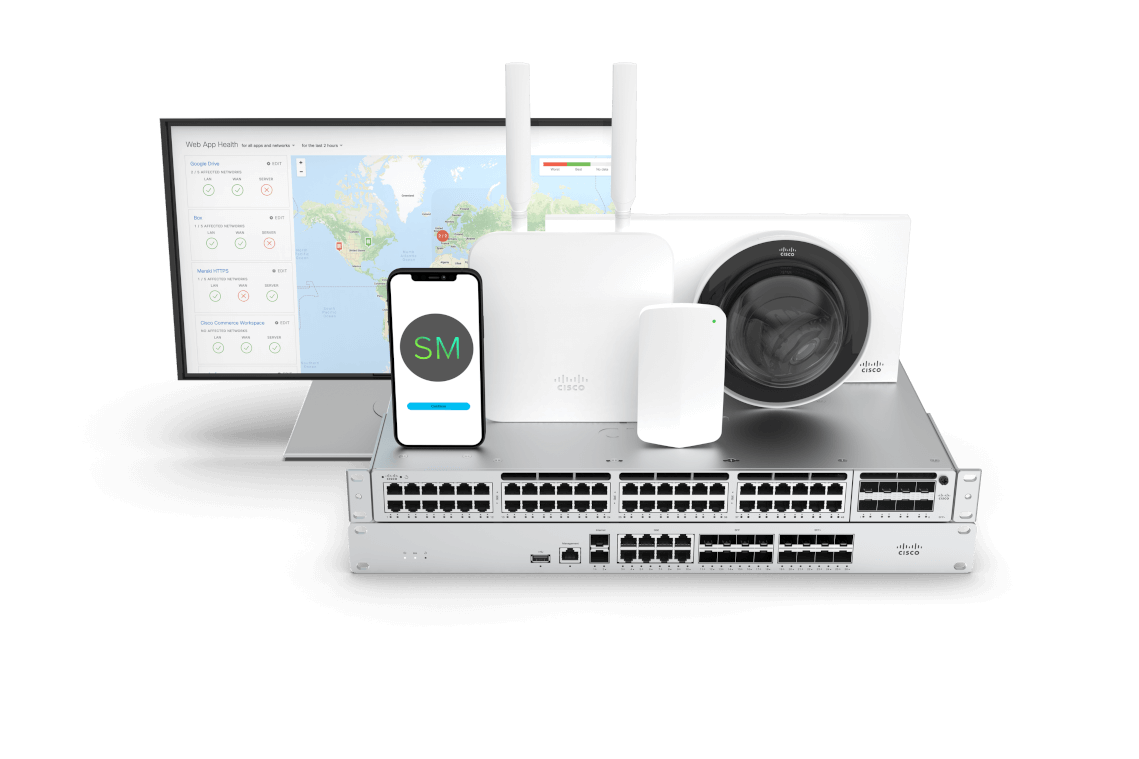 JDLT's Managed IT Services will help enhance your IT infrastructure giving you the peace of mind to focus on your core business
Due to our experience in enterprise-level IT (and at existing customers' request), we've recently begun providing IT managed services.
Yet, we are not your typical managed IT services provider.
Where larger providers often deliver a standardised service, there are several important benefits we are able to provide:
Flexibility - We are flexible enough to accommodate diverse customer needs and requirements.
Understanding - Being a relatively small provider ourselves we are in a good position to fully understand our SME customers.
Personalisation - Our support services are not one size fits all. We provide a fully personalised service which exactly matches customer requirements.
UK-based team - The JDLT team are entirely UK-based so are able to provide professional expertise when, where and how our customers need it.
Our approach is to provide a tailored managed IT service giving greater peace of mind for your budget.
Service features
Tailored SLAs

We provide SLAs built around your requirements, designed to support your core business.

Our response times will match your operational priorities.

We build SLAs to align our support goals with your business goals to ensure we achieve both.

24/7 remote monitoring

Prevention being better than cure, we provide 24/7/365 comprehensive remote monitoring of your IT systems at all levels.

We monitor not only devices but also networks, applications and systems for issues and potential issues.

Incident management

Our UK-based support team have the skills and knowledge to swiftly and efficiently deal with incidents as they occur.

Your staff can use multiple communication channels to get the right support when and how they need it.

Cloud services

We are a Microsoft® Gold partner and a Google® Cloud Partner.

We act as brokers between your company and the cloud services providers with which you have existing relationships.

Network infrastructure

We have excellent relationships with several connectivity providers.

This allows us to examine the commoditised connectivity market to find the best deals available.

Hardware provisioning

We've partnered with Cisco Meraki™ and Palo Alto Networks to provide industry-leading networking hardware.

We've also partnered with Microsoft® and Dell Technologies to supply their innovative range of business laptops, desktops, servers and accessories.
Our IT technology partners
We've partnered with industry-leading hardware and cloud service vendors to enable us to deliver a word-class service
Our IT services
We operate at the leading edge of business information technology. We answer the challenges that are put to us faster, more precisely, and at lower expense
Identity and access management (IAM)
Identity and access management facilitates the secure management of enterprise resources.
IAM systems identify, authenticate and authorise individuals and the hardware and applications to which they're granted access.
Well-managed IAM is an essential component in achieving industry, governmental and legal compliance.
Threat protection
Threats to corporate data security are incresingly prevalent and diverse. Passive threat protection systems no longer provide the security required by modern businesses.
Pro-active solutions are needed that update minute by minute and seek out potential threats, whether internal or external to your organisation.
JDLT provide an integrated, cross-domain, active threat protection solution. Giving you the peace of mind to conduct business openly and with full confidence.
Device and app management
Modern IT systems need to provide both convenience and security to their users. Gone are the days of carrying separate work and personal devices.
Employees now expect an easy to access, secure and non-intrusive environment.
The flexible solutions JDLT provide will be tailored to your precise requirements, no matter the platforms and devices of your users and your company.
Networking and connectivity
Modern networking is complicated!
Effectively supporting on-premise, cloud & hybrid environments requires a fully integrated system. It should embrace modern technologies such as , , , .
JDLT partner with Cisco Meraki™, Palo Alto Networks, AWS, Microsoft and Google to enable the provision of best-in-class networking technologies.
Application setup and configuration
Unless your company is cloud-native, your users will likely need access to .
Whether these applications are hosted on-premise, in the cloud or a hybrid environment, JDLT can help keep them up and running.
Operating system and application support
Some users will always be more tech-savvy or independent than others.
JDLT provide OS and application support for those times when your users need a little extra help.
Our service desk gives your users convenient and direct access to the support they need via phone, email, webchat, or our custom web portal.
Unified communications
The modern workforce is more mobile than ever before. Unified communications are no longer a key differentiator, but are essential to all businesses.
JDLT will help unify your communication strategy. We'll put in place the tools your workforce needs to maintain effective lines of communication. These tools will enhance collaboration not only internally but also externally with your customers, partners and suppliers.
Digital transformation
Our experienced team have been around since well before the public cloud existed. We have orchestrated digital transformations for businesses of many sizes.
We're always happy to make suggestions that can improve your business IT architecture. If there are areas of your IT setup which need modernisation or could be better optimised we'll proactively help identify them and make those changes.
Want to know more?
At JDLT, we manage IT systems for SMEs and mid-sized organisations.
Get in touch to see how we can help your business.
From our Blog
About IT, software development, technology and other stuff we want to share.